Become a supporter of Hand Spinning News
Hand Spinning News needs support. It is no more than a hobby, especially since I've been running my shops down. There are direct costs such as sending the emails, web hosting and keeping the mailing list as well as less direct costs such as several days a month doing this instead of paying work.
For the last three years I've suggested a specific amount. Now you can choose to donate any amount you like and receive the longer version of HSN two weeks earlier.
You are in control. Instead of anyone billing you, you are setting up a regular payment from your paypal account, which you can change or cancel any time.
Thank you - Shiela
(For amounts smaller than a pound, don't forget the "." If you mean 50p, type ".50")
&nbsp
The 'pay what you want' above is still relatively new. If for some reason that doesn't work for you, please tell me why - shiela@hand-spinning-news.com - and we'll find an alternative method.
A word from our sponsor: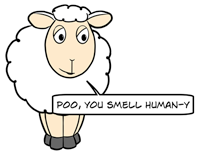 Be sociable
Please share HSN with your friends:
Find me (Shiela) on:
Archive

Previous issues are now archived here: