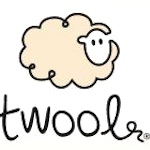 Twool: Garden twine from wool
Kim Stead had a simple idea which has resulted in her using around seven tonnes per year of the British wool clip and also producing an everyday product using a renewable, durable and natural material.

As her product has gained a foothold, she has been able to move from a premium product produced in small batches to a larger-scale operation and is developing a wider range of products.

This article on RBST's website tells Kim's story.