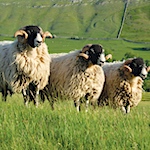 Why use wool insulation in your home?
This topic has been in the news during 2020 thanks to considerable campaigning with some success.

This article explains the many benefits of using wool for insulation rather than artificial product. It is a high tech product, going through various processes to make it fit for purpose and ensure that it lasts the lifetime of the building.
www.campaignforwool.org/2020/11/17/why-use-wool-insulation-in-your-home