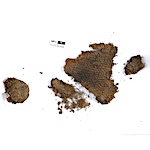 Rare Viking textiles recovered in Norway
Six pieces of wool and two pieces of linen have been recovered from a Viking woman's grave in central Norway dated to between AD 850 and 950.

A few more details are in this press release. Further analysis may reveal the original colours and whether the sheep was local or imported.