Statement about the free Hand Spinning News
This statement is important news for those who receive the free issue by email each month. If you receive the full issue then nothing will change.
I've been writing Hand Spinning News almost every month for around 14 years.
It's taken on a life of its own with a huge mailing list and real costs such as the .com domain, web hosting and a mailchimp account. The Mailchimp bill alone has reached quite a scary amount per month.
My attempts at selling advertising or sponsorship haven't been fruitful and no-one wants to see ads anyway.
The costs have been covered almost entirely by the lovely folk who have thrown money into my hat, in some cases very generously. Those people receive a longer issue each month, sooner than the free issue goes out.
Here's the rub. For a long time these things haven't been in balance and as the Mailchimp bill has grown, the paying list has reduced. It will reach the point where it's costing me money.
I'm not going to stop writing HSN. I really enjoy doing it and am prepared to put in the several days' work per month that it takes.
Something has to give and I've decided that it's the free email list.
To repeat, I will continue putting HSN together and the edited-down version will be available for you to read for free as before at https://hand-spinning-news.com. I hope you will continue to read it.
The only change will be that you you'll no longer receive it in the form of a free email (find out about joining the paid list here).
Set a reminder for yourself sometime after the middle of the month. I'll try a monthly post on social media and look for other ways to send out a notification that doesn't cost as much as Mailchimp has done recently.
The May issue may be the last issue that goes out by email for free. There may be another in June, depending on how long certain tasks take me.
Once again, thank you for reading it, because that makes writing it worthwhile.
Contact me:
---
A word from our sponsor: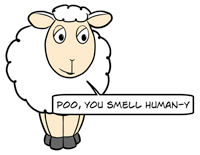 Be sociable
Please share HSN with your friends:
Archive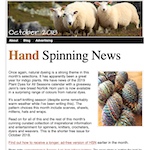 Previous issues are now archived here: